The in's and out's of Microdermabrasion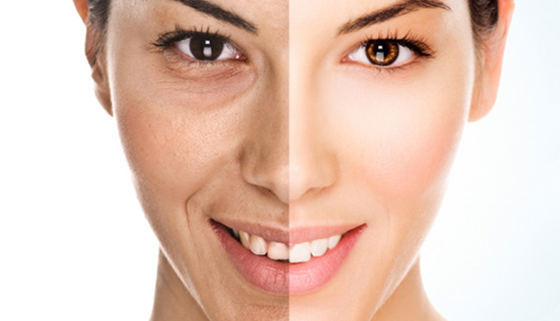 Microdermabrasion is one of my favourite treatments going and I love to be able to pamper myself with one every now and again! Not only does it relax me but leaves my skin looking fresh and vibrant. To give you more of an understanding of it let's begin with the basic questions you will be asking about this wonderful treatment.
What is microdermabrasion?
Microdermabrasion is a cosmetic deep exfoliation treatment which aims to remove the top layer of the skin (the stratum corneum) and to help the skin to replenish and rejuvenate. It's also amazing at treating skin problems such as acne scarring, pigmentation, clogged pores and wrinkles.
How does microdermabrasion work? 
Microdermabrasion is a pain free, non-surgical procedure that is used to exfoliate to the most outer layer of the skin. It actually causes the skin a very mild trauma that isn't harmful so that the skin goes into "repair mode" and repairs itself in a more organised fashion. This creates younger looking more vibrant skin and is achieved by applying a fine abrasive head with a vacuum suction to the skin and dragging in an upwards motion. The abrasive head can come with a diamond, crystal or bristle tip. At Eden Beauty our machine has a diamond tip and the frequency can be changed to suit every skin including those most sensitive ones.
What are the effects of microdermabrasion?
Microdermabrasion is great for a range of different skin problems as it resurfaces and rejuvenates. Anyone with dull skin, acne scarring, clogged pores, pigmentation, fine lines and wrinkles, dryness or redness will see fantastic results after just a few treatments. However it is also a really good treatment for anyone with a normal skin as it helps to let any products used to penetrate deeper therefore making them work better. It leaves the skin extremely soft and smooth after each treatment, and who wouldn't want that?!
What is the procedure of microdermabrasion?
Microdermabrasion is such a simple and non-invasive treatment which can take between 15 to 60 minutes. It can be performed by a dermatologist or Beauty therapist with a machine designed specifically for the procedure. The machine is built with crystals such as sodium chloride, aluminium oxide, magnesium oxide and diamonds which are pressurised by the pump to produce an abrasion of the skin. The vacuum raises a small section of the skin which the machine works on and thereafter removes the crystals and abraded skin cells. Therefore, the speed of the machine over the skin and the number of passes made determines the effectiveness of the treatment. The skin is stretched to achieve tension in the area in order to get the best abrasion.  For best results it is recommend to have a course of six or twelve sessions depending on your skin concerns and each treatment should be between 7 and 10 days apart. You can however leave 4 weeks maximum between each session but just be aware the long term results wouldn't be as good effective.
How much does it cost?
Microdermabrasion can range anywhere between £25 and a whopping £150 depending on where you go. At Eden Beauty we charge £30 for a single session, £45 for a luxury session or an amazing £130 for 5 single sessions. This is very competitive pricing but the quality of the treatments are still at a very high standard and I have had some fantastic results.
What are the side effects?
After the treatment is performed you may have visible redness all over your skin however it should not be bright red or painful and should subside quickly. If you have a fairly sensitive skin your skin can feel a little fragile and stingy for a little while but don't worry this is completely normal, just avoid touching it while it feels like this.  If the person who performs the treatment does it wrong, you may encounter some bruising in areas where the skin wasn't stretched enough. If bruising does occur, please contact the company who performed the treatment and let them know as this should not happen.
Overall microdermabrasion is a great treatment for everyone and I definitely recommend that you give it a try as you won't be disappointed! If you would like more information or would like to make a booking give me a call on 0113 320 2213 or visit www.edenbeautyleeds.co.uk and I will be happy to help out.
https://www.edenbeautyleeds.co.uk/wp-content/uploads/2016/11/microdermabrasion-in-Leeds.png
480
560
admin
https://www.edenbeautyleeds.co.uk/wp-content/uploads/2016/11/eden-logo-300x74.png
admin
2015-04-02 16:46:28
2016-11-21 16:58:08
The in's and out's of Microdermabrasion